Initially, I was trying to think of a good Halloween costume that would require dying my hair a pale pale pink. And now, I am thinking that I might just have to do it anyways! I've been looking for a change, and this is definitely a change! What do you think, could I pull something like this off (assumed-parental-heart-attacks-aside)?
Katie Schillingford in her Gareth Pugh wedding dress, with pink wedding hair!
Kirsten Dunst as Marie Antoinette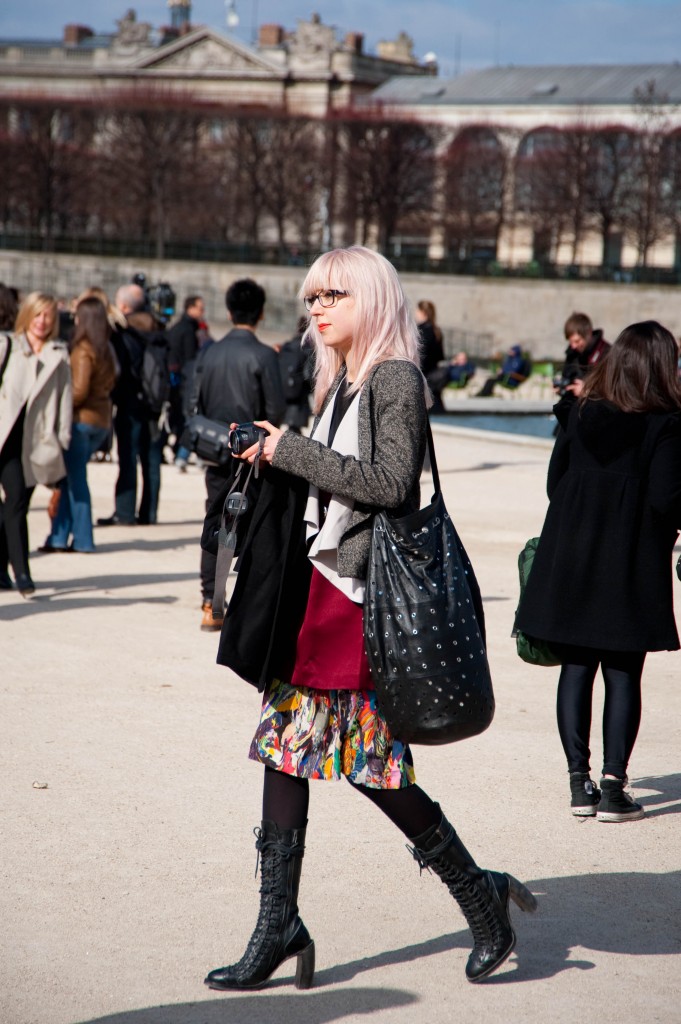 This girl, outside Christian Dior FW2010
Kate Moss, by Juergen Teller
I think I would do something list this.!
Also this is awesome!